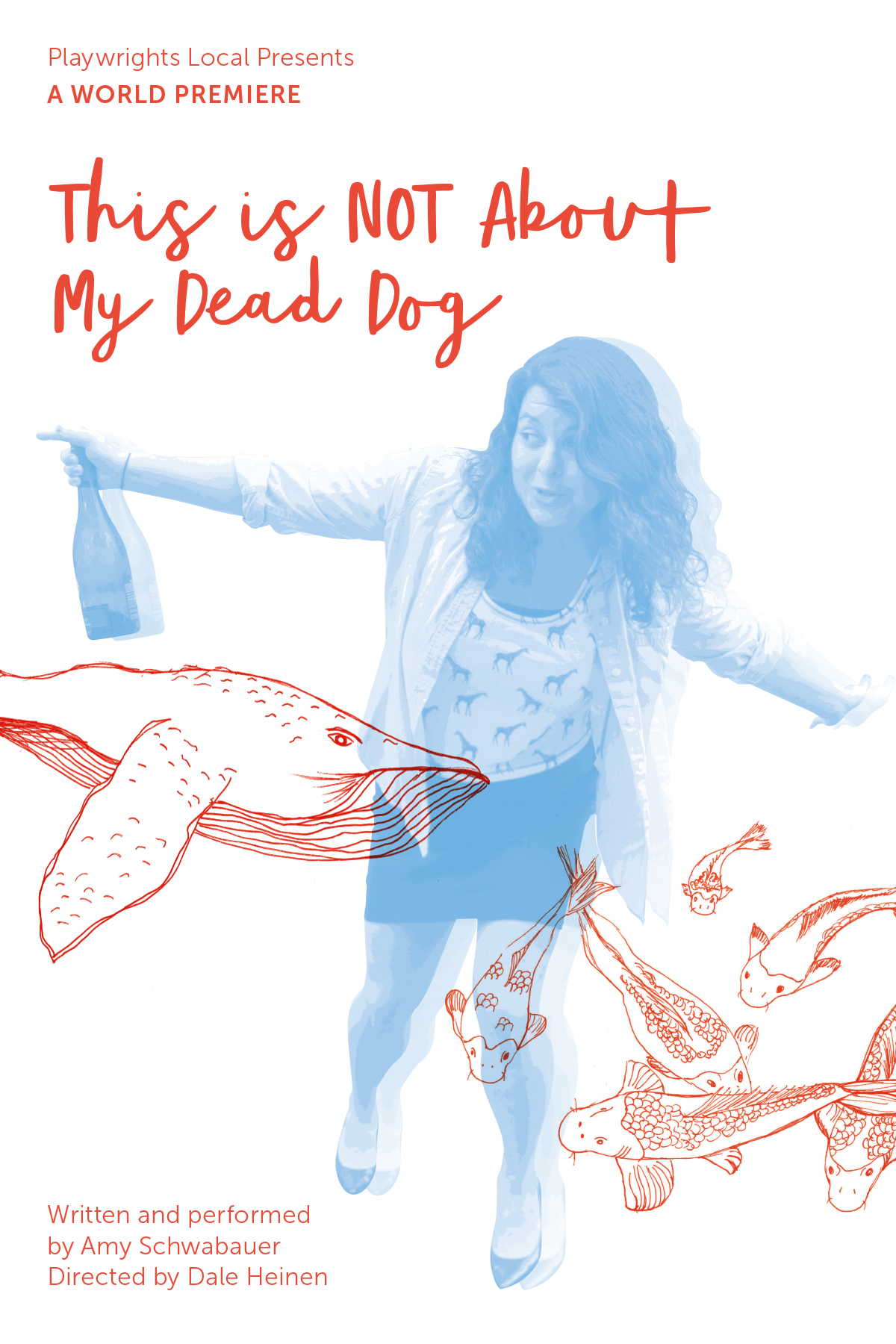 This is NOT About My Dead Dog
Written and performed by Amy Schwabauer
Directed by Dale Heinen
January 13 – 28, 2017
Friday and Saturday at 8:00 pm
In this comedic one-woman show, Amy Schwabauer combines reflections on love, sex, and alcohol with loud-out-loud stories from an awkward girlhood. Tackling German shepherds, boyfriends, and other attachments, this playwright/performer takes the audience through her journey from young partier to young adult. This is NOT About My Dead Dog is part pain journal and part offbeat rumination on aquatic life. It is heartbreaking, but always bracingly honest and funny.
Run Time: Approximately 70 minutes, without intermission.
---
Playwright/Performer
Amy Schwabauer is a Cleveland playwright and actor. She is a proud 2011 graduate from Cleveland State University's Theatre Arts Program; this past summer, she studied sketch comedy writing at The Second City Theater in Chicago. She works with a variety of Cleveland-based theater companies: This is Not About my Dead Dog was originally workshopped in Playwrights Local's 2016 Play Lab, and she had a staged reading of her play Fluff Pup in Playwrights Local's 2015 Cleveland Playwrights Festival. Most recently, she wrote and performed material for her critically acclaimed comedic character "Coach" as part of Theater Ninja's variety show Positive Reinforcements. Currently, she is touring The Accounts of the Warren County Fair as Observed by a Young Astronaut, a tabletop adventure co-written and performed with Mike Geither. Other recent credits including performing in Ohio City Theatre Project's original play Snake Oil by Arwen Mitchell. In 2014 and 2015, she was in Theater Ninja's original production, Tingle Tangle, conceived by Ray Caspio and directed by Jeremy Paul, which garnered rave reviews for both her writing and comedic performance. In 2014, she co-created and performed in the docudrama Left in Ink, conceived by Caitlin Lewins at Cleveland Public Theatre. And in 2011, her play The Bird Behind the Curtain was produced by Cleveland State University, and was again produced in 2012 through Cleveland Public Theatre's Big Box Series.
---
Director
Dale Heinen is a director/dramaturge focused on new work. Her work has been recognized by the Jeff Awards in Chicago, and she was the recipient of the Arches Award for Directors in Glasgow. She has directed thirty professional productions and for the last twelve years served as a dramaturge for playwrights and producers. Her previous experience includes long stints as a dramaturge at Soho Theatre in London's West End and as co-Artistic Director of an equity off-Loop theatre in Chicago. She has also worked in New York, Dublin, Tokyo, and Brazil. Since returning to her hometown of Cleveland, she has directed at Cleveland Public Theatre, Lake Erie College, and Playwrights Local. Dale also teaches at John Carroll and is director-in-residence at Playwrights Local. She has a BA from Northwestern University (Evanston, IL) and an MFA in theatre directing from Middlesex University (London).
---
Awards & Press
Best Actress 2017: Amy Schwabauer
Scene Magazine, May 2018
10 Most Memorable Moments in Cleveland Theater, 2017 Edition
Cleveland Jewish News, 11 December 2017
Best Risks
Scene Magazine, 27 December 2017
Amy Schwabauer Explains This is NOT About My Dead Dog
Cleveland Performing Arts Writer, 10 January 2017
---
Creative Team
Nora DeMilta……….Assistant Director
Elaine Hullihen……….Set Designer
Stephanie Kahn……….Lighting Designer
James Kosmatka……….Sound Designer
Francesca Mamlin……….Production Manager
Nicola Patton……….Stage Manager
---
Photos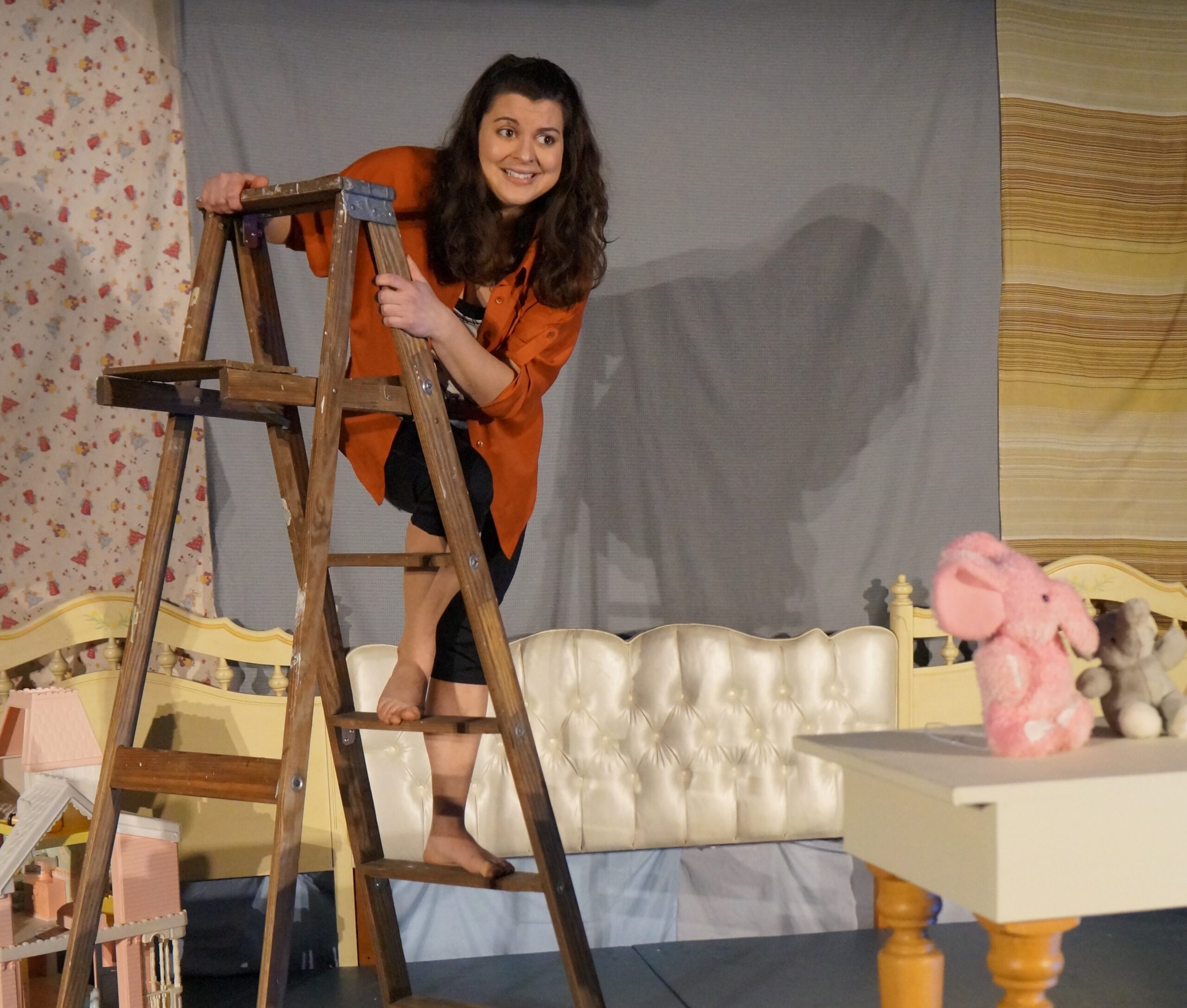 Credit: Dale Heinen. Click for complete gallery.
---
Program