March 30, 2020: Due to the COVID-19 pandemic, Playwrights Local's production of The King of Cage Street has been postponed. Please check back for updated information.
---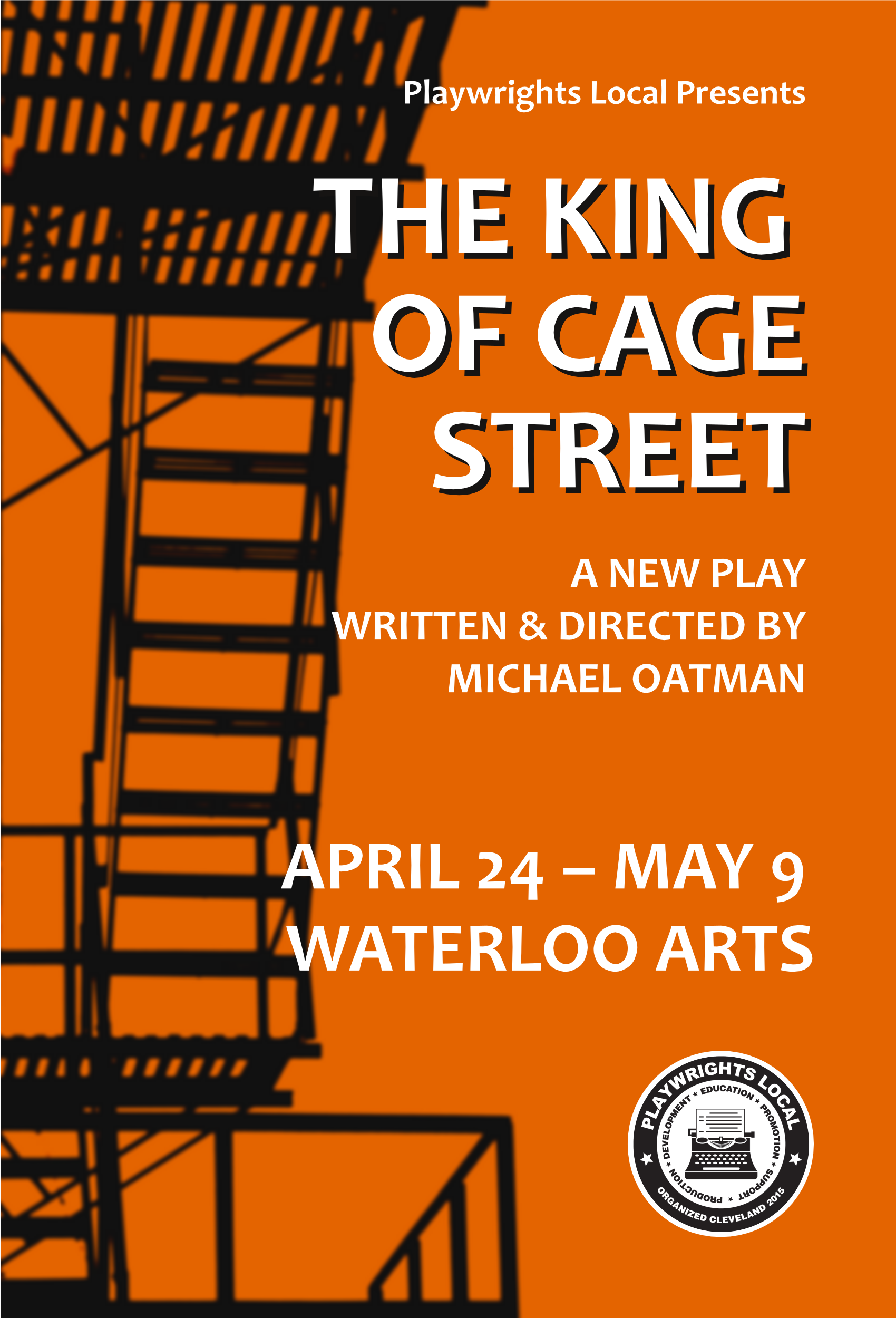 THE KING OF CAGE STREET
Written and directed by Michael Oatman
Original Production Dates:
April 24 – May 9, 2020
Friday – Saturday at 7:30 pm & Sunday at 2:30 pm
The King of Cage Street is, in a sense, a love story: a character study of three broken people against a backdrop of urban decay. These three dispirited souls — D-Bear, a reformed thug; Skully, an alcoholic handy man; and Dime, a transgender sex worker — have created a space for themselves and their makeshift family. They have survived in the worst part of the worst ghetto in Ohio, thriving in what D-Bear calls "at the end of the world." This is where we find the trio when D-Bear receives news that a vicious enemy from his past has been released and is returning soon. As this showdown plays out, the fragile bonds that hold the trio together are strained to the point of rupture.
---
Cast
Kyle Carthens……..D-Bear
Luka Blackhill……..Dime
J'Vaughn Briscoe……..Skully
James Boyd……..Rio
Levi Adams……..Rossdale
---
Creative Team
Inda Blatch-Geib……..Costume Designer
L.J. Chandler……..Assistant Director & Sound Designer
Tara Codella……..Lighting Designer
Tom Hayes……..Carpenter
Todd Plone……..Set Designer
Lauren Sturdivant……..Stage Manager
David Todd……..Production Manager
Lisa L. Wiley……..Prop Designer