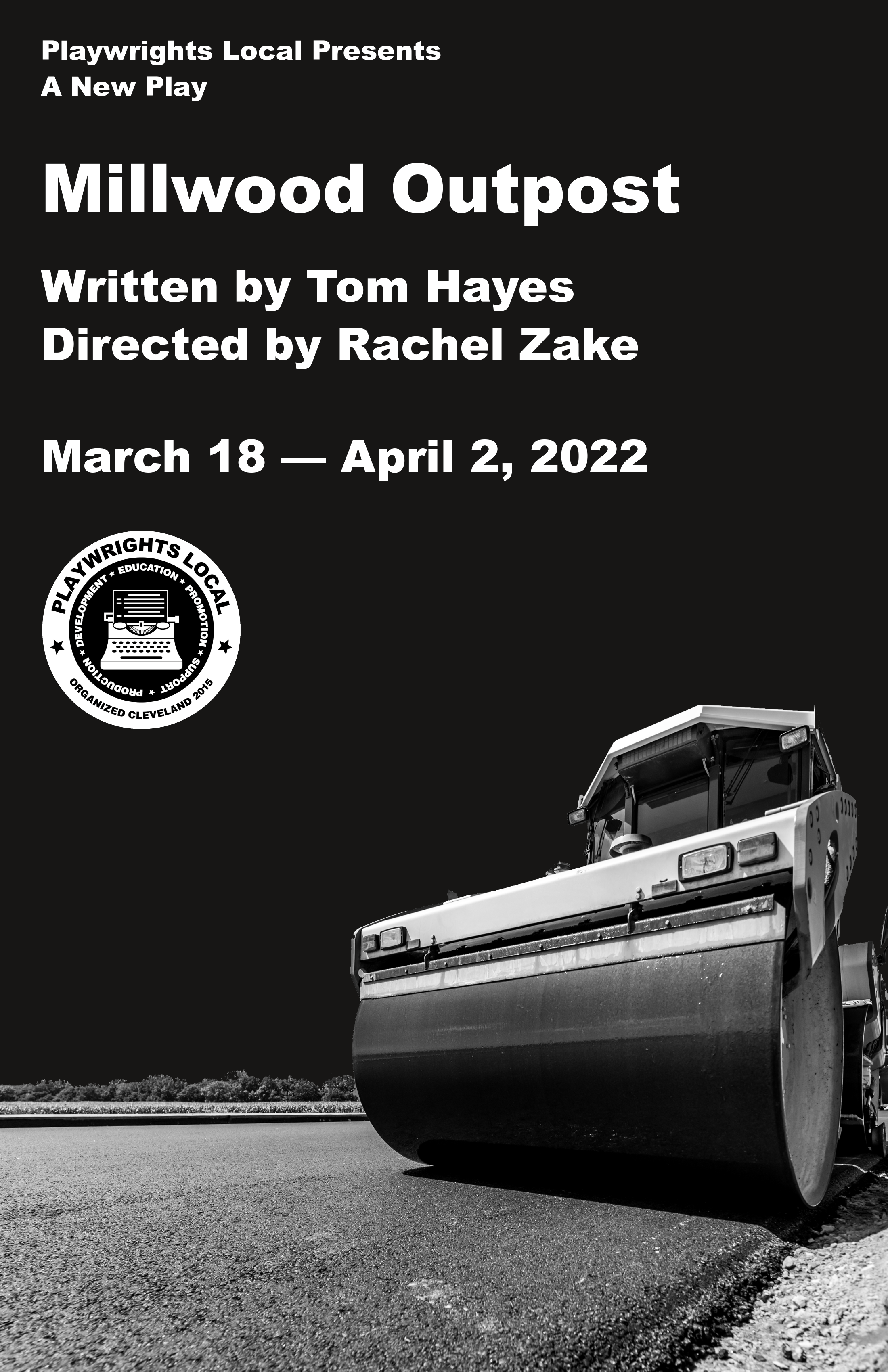 MILLWOOD OUTPOST
Written by Tom Hayes
Directed by Rachel Zake
March 18 – April 2, 2022
Friday – Saturday at 8:00 pm & Sunday at 2:30 pm
Millwood-n 1: a village in Ohio. Outpost-n 1: a station in a remote or sparsely populated location; 2: a settlement on the frontier of civilization; 3: a military post stationed at a distance from the main body of troops.
Confined on a stormy day, six highway workers are forced to share one room in an abandoned Department of Transportation outpost. Over the course of several hours, the men must confront their own fears, prejudices, and beliefs, and those of each other, while elemental forces outside threaten them all.
---
Safety
Please be advised that audience members will be required to show proof of vaccination against COVID-19 and to wear masks inside the venue. Photos or printed copies of vaccination records will be accepted and matched with photo IDs. Exceptions can be made for children under 12 and attendees with conflicting medical conditions or religious beliefs. Consult our policy at www.playwrightslocal.org.
---
Cast
Digger……….Joe Milan
Moon……….August Scarpelli
Nick……….Zach Palumbo
Rollo……….Sean Seibert
Zak……….Quin Johnson
Dad……….Tom Hayes
The Voice……….Juliette Regnier
---
Creative Team
Set Designer……….Walter Boswell
Stage Manager……….Eva Nel Brettrager
Lighting Designer……….Andrew Kaletta
Sound Designer……….Beau Reinker
Props Designer……….Lisa L. Wiley
---
Photos
Credit: Grace McC Photography. Click for complete gallery.
---
Program