THIZ GIRLZ LYFE
A play by Ernesta Jefferson
Directed by Terrence Spivey
Presented with Powerful Long Ladder Ensemble
May 3 – 18, 2019
Friday – Saturday at 7:30 pm & Sunday at 2:30 pm
Thiz Girlz Lyfe tells the story of Nasheema Morgan, an exotic dancer in present-day Cleveland, Ohio. Nasheema appears to have everything she needs: a house, a handsome man, and a loving daughter. But beneath that facade, things are spiraling out of control. Nasheema's husband expresses his anger with violence and belittling. The party scene that she turns to puts her daughter at greater risk. Nasheema can only deal with so much before she must find a way out.
---
Press
Thiz Girlz Lyfe Brings a Cleveland Morality Play to the Stage
Scene, 8 May 2019
Cleveland Playwright Ernesta Jefferson Shares Struggles With Abuse, Drugs in Thiz Girlz Lyfe (Radio Interview)
WCPN Ideastream, 6 May 2019
Playwrights Local & Powerful Long Ladder Ensemble Follow Thiz Girlz Lyfe May 3-18
Land of Cleve, 9 April 2019
---
Special Post-Show Discussions​
May 4: Hosted by A. Harris Brown
May 5: Hosted by Laura Cowan
May 17: Hosted by Aqueelah A. Jordan
---
Cast
Nasheema………Lorrainna Worthern
Will……….Michael L May
Quita……….Samone Cummings
Rich/Lt. Dan/Jason……….Sean Dubois Day
Ms. Getwright/Mrs. Lewis……….Rochelle Jones
Mrs. Morgan……….Irma R. McQueen
Sandy/Teresa……….Arien Hodges
Angel/Johnetta……….Nyrie Stallworth
Understudy………Corin B. Self
---
Creative Team
Costume Designer……….Harold Crawford
Assistant Stage Manager/Board Operator……….Ludie Cummings
Lighting Designer……….Marcus Dana
Stage Manager……….Geraldine S. Harris
Carpenter……….Tom Hayes
Sound Designer……….Beau Reinker
Set Designer……….Prophet Seay
Prop Designer……….Lisa L. Wiley
---
Photos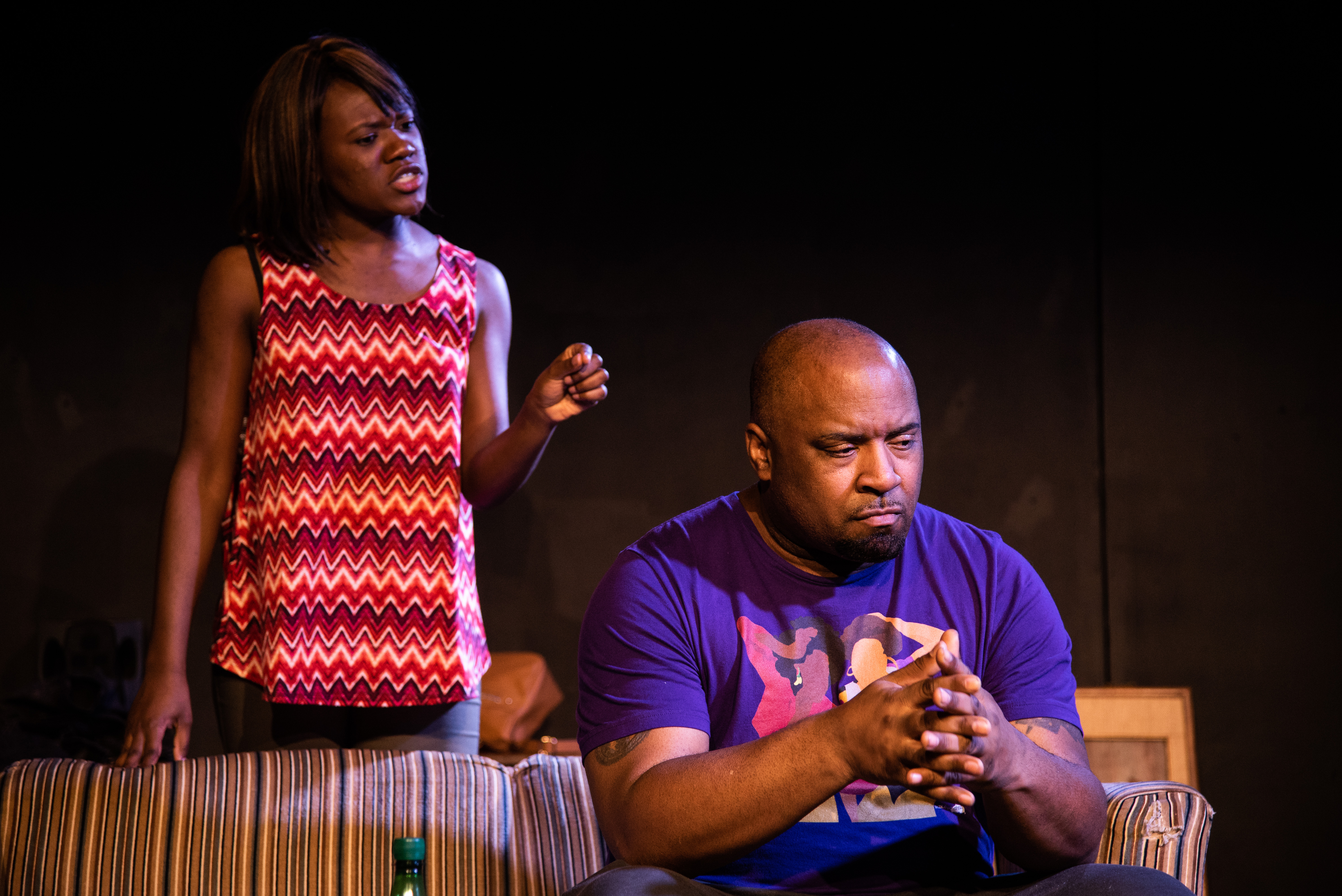 Credit: Grace McC Photography. Click for complete gallery.
---
Program