THINGS NEEDING EXPLANATION
A Radio Play by Julia Fisher
Directed by Anne McEvoy
Free Streaming & Download
Jacklean is driving her whip-smart teenage granddaughter Georgia to her house for the weekend when they decide to play Things Needing Explanation – a game from Georgia's childhood where the two try to outsmart each other with made-up crime scenes. But when an invented crime begins to have eerie parallels to the real world, Georgia and Jacklean must unite their love of murder mysteries and each other to solve the case and save their family.
Run Time: 36:23
Music: "Black Fingerprint" by Dylan Owen
Recording (c) 2021 Playwrights Local
Things Needing Explanation (c) 2021 Julia Fisher
Produced with Radio on the Lake Theatre
---
Playwright
Julia Fisher is a playwright, actor, director, and intimacy director based in Cleveland. Julia has had original works commissioned and produced by Ohio Shakespeare Festival, Playwrights Local, Radio on the Lake Theatre, the Twinsburg Public Library, and BorderLight International Theatre & Fringe Festival. If you want to hear more radio plays written by Julia, check out Lady Molly of Scotland Yard and Lady Molly: The Murder at Mathis Café from Ohio Shakespeare Festival. And stay tuned for a new series of one-minute radio plays in collaboration with Radio on the Lake Theatre! Julia is a member of the Young Playwrights Collective, a group founded by Playwrights Local, and Julia's musical Tatterhood (with music by Vickey McBride) received a staged reading and a workshop production at Playwrights Local in 2019. Julia is the Resident Intimacy Director at Rubber City Theatre, and has also served as Intimacy Director at Ohio Shakespeare Festival. She is a proud member of the New Play Exchange and the Dramatists Guild of America. Learn more at www.JuliaChristineFisher.com
---
Director
Anne McEvoy has been an actor/director in Northeast Ohio for over 45 years, but had never directed a radio play before Things Needing Explanation. She'd like to thank her wonderfully collaborative cast, innovative playwright, and terrific broadcasting guru, John Watts, for making this "first" such a fun learning experience! Additional thanks to Playwrights Local.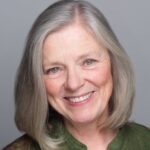 ---
Cast
Dominique L. Gardner (Georgia) is a full-time student at Cleveland State University with a passion for the stage and voice acting. Though she spent her high school years participating in school productions, this will be her first introduction to the world of radio plays.
Nadia Salett (Hattie) is a senior at Springfield College studying digital, web, and multimedia design. She has a passion for all forms of artistic expression, but this is her first radio play.
Amy Schwabauer (Neely) is a Cleveland-based actor and playwright. In 2017, she was named Cleveland's Best Actress by Scene for her performance in her one-woman show, This is Not About my Dead Dog, directed by Dale Heinen and produced by Playwrights Local. She performed This is Not About my Dead Dog again at the BorderLight International Theatre and Fringe Festival 2019. Currently, she is creating and performing in a children's web-series for Lake Erie Ink, Playing with a Purpose — check it out at lakeerieink.org. Other recent work includes performing and collaboratively writing Virgil/Satan in MCA's production of The Inferno and touring The Events of the Warren County Fair as Observed by a Young Astronaut, a toy theater adventure co-written and co-performed with Mike Geither. She is a member of the Dobama Theatre Playwright's Gym and has been a member of 'The Midwives' artist collective in Chicago since 2018. In 2016, she studied Sketch Comedy Writing at The Second City Theater Chicago. She teaches comedic writing for Lake Erie Ink and Literary Cleveland. She is a graduate of Cleveland State University's Theatre Arts Program with a specialization in performance. Learn more about Amy at AmySchwabauer.com.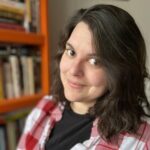 Lisa L Wiley (Jacklean) is making her Playwrights Local "PL_Radio" debut! She enjoys bringing new works to life and has worked on several new plays with various Cleveland playwrights at CPT, convergence-continuum, and elsewhere. Lisa has appeared on several other Cleveland area stages including Ohio City Theatre Project, Playwrights Local, Clague Playhouse, and True North. She is a standardized patient and performs as Louisa May Alcott, Clara Barton, and Alice Paul for Women in History. When not on stage she works behind a mic as a Voice Actor and narrator. www.lisalwiley.com.
---
Sound Effects Engineer
John Watts
---
Co-Producer
Radio on the Lake Theatre is dedicated to the preservation, creative development and educational outreach of the radio theater genre. Through performances of classic scripts, new play development, educational initiatives and outreach to visually impaired children and adults, Radio on the Lake Theatre seeks to become a guiding light for radio drama in the Northeast Ohio region and beyond.