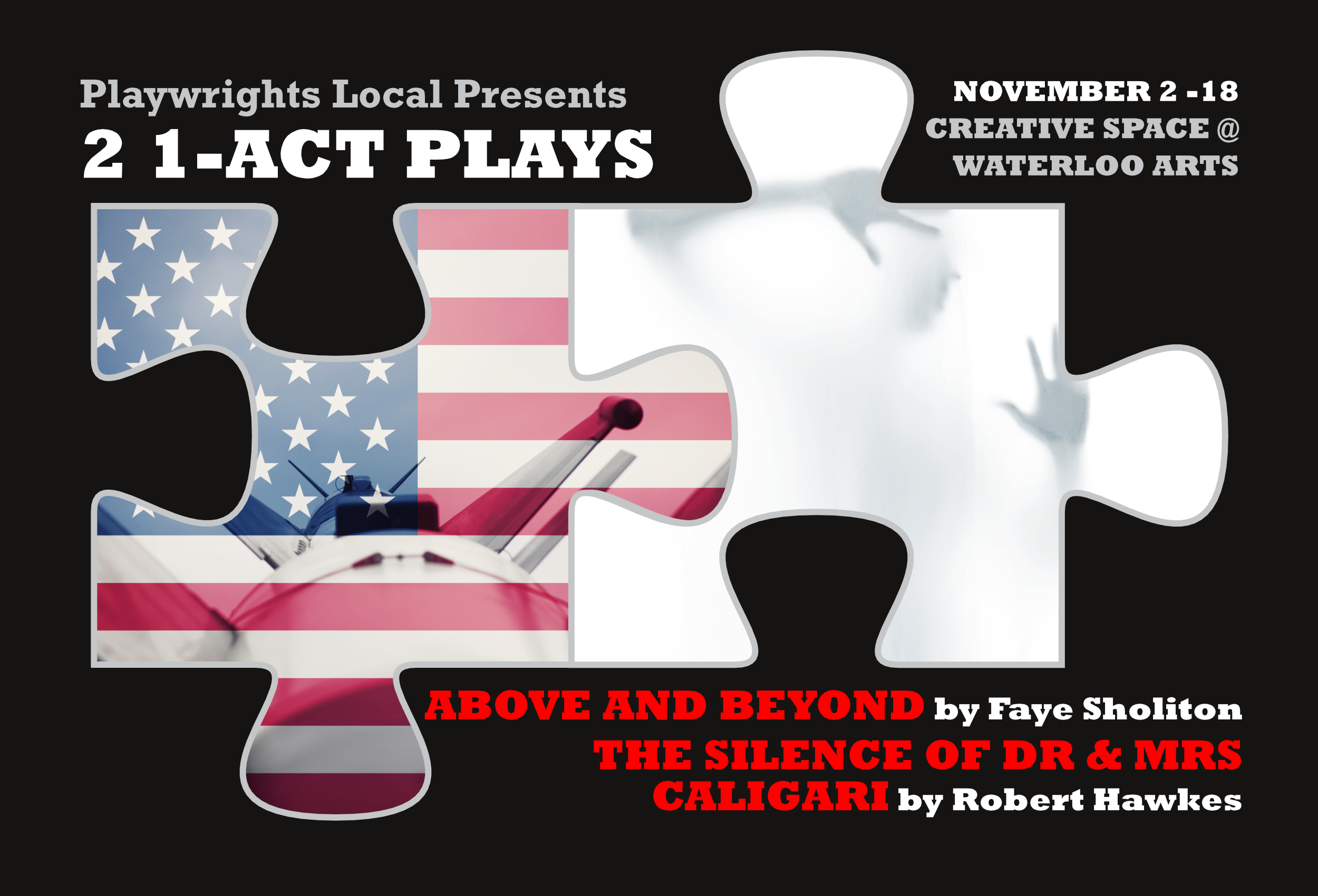 ABOVE AND BEYOND
Written by Faye Sholiton
Directed by Craig Joseph
It's October 1973. Two Air Force officers have reported to work at a Launch Control Center concrete bunker 60 feet underground. Just hours earlier, the DEFCON alert level dropped from IV (slightly elevated) to III (heightened). Lieutenant Marc Garfinkle, whose usual concerns revolve around earning his CPA and starting a family, faces much bigger challenges this day. He and his fellow crew officer, Vietnam veteran Major Darren Whitley, could be called upon to destroy a distant city. And then, God willing, live with what they've done.
Cast
Nicholas Chokan……….Marc Garfinkle
James Alexander Rankin……….Darren Whitley
Stage Manager
Megan Slabach
Photos
Credit: Grace McC Photography. Click for complete gallery.
THE SILENCE OF DR & MRS CALIGARI
Written by Robert Hawkes
Directed by Susan Soltis
The Silence of Dr and Mrs Caligari is a theatrical reimagining of the charlatan showman and his exhibit, "The Somnambulist," from Robert Wiene's classic film, The Cabinet of Dr. Caligari (1920). This new work places the doctor and his son Cesare at their home, between tours, with the complication of an added mother figure. This expressionistic family reaches a turning point when the "sleeping" Cesare emerges from his resting coffin and attempts to speak. Magically, he brings with him snatches of Western art music, which the doctor takes as an attempt at communication…or even salvation. The Silence of Dr and Mrs Caligari meditates on music, language, and the self-destructiveness of human nature, though not without a certain cruel humor.
Cast
Ray Caspio……….Cesare
Robert Hawkes……….Dr Caligari
Anne McEvoy……….Mrs Caligari
Stage Manager
JC Cifranic
Photos
Credit: Grace McC Photography. Click for complete gallery.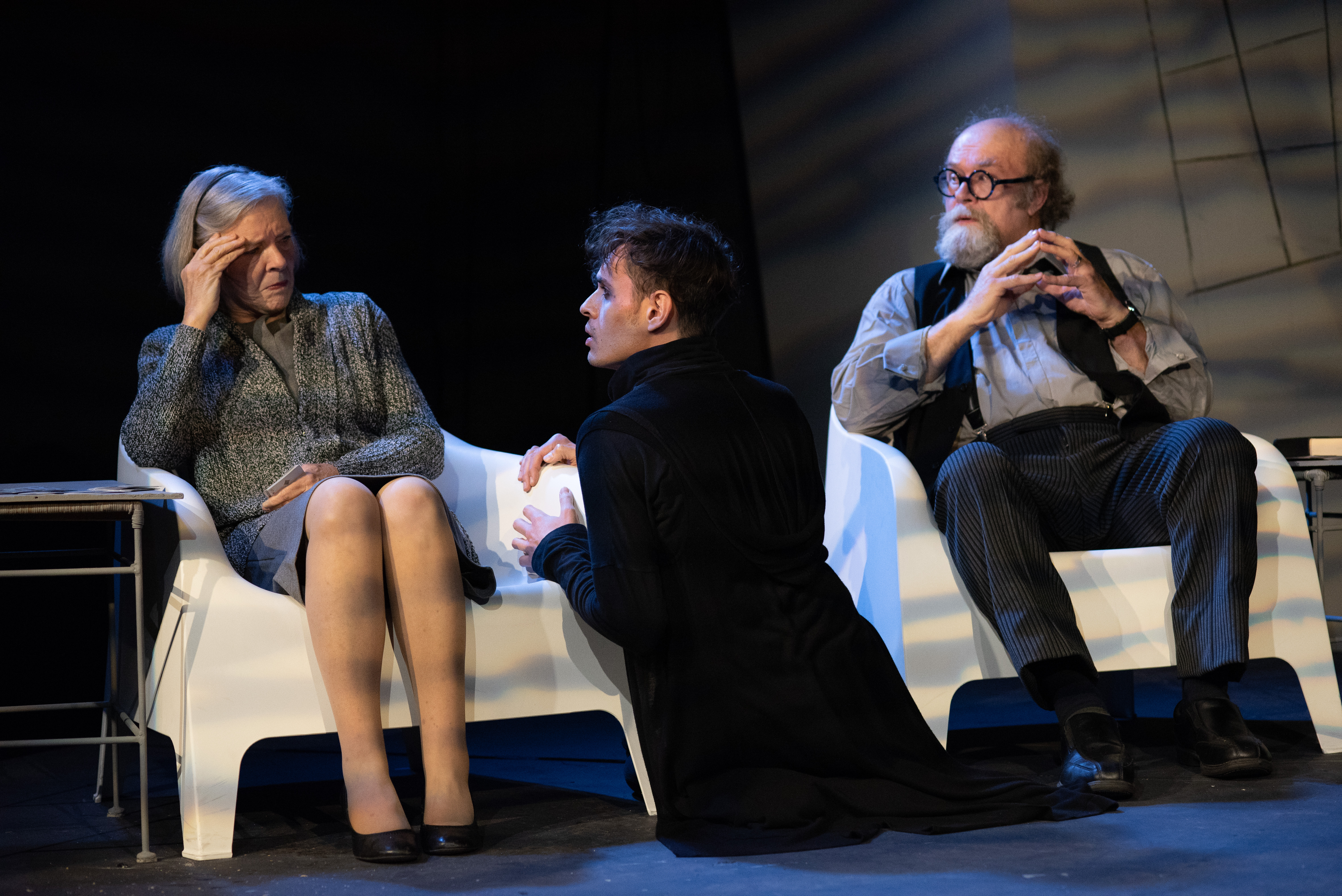 ---
Production Team
Inda Blatch-Geib……….Costume Designer
Walter C Boswell……….Set Designer
Marcus Dana……….Lighting Designer
Tom Hayes……….Carpenter
Beau Reinker……….Sound Designer
Lisa L. Wiley……….Prop Designer
---
Press
Stark Short Plays Spark Long Discussions at Playwrights Local
Land of Cleve, 6 November 2018
Fearless Writer Faye Sholiton Goes Above and Beyond with Doomsday Drama Featured in Playwrights Local's One-Act Evening
Land of Cleve, 3 November 2018
---
Program