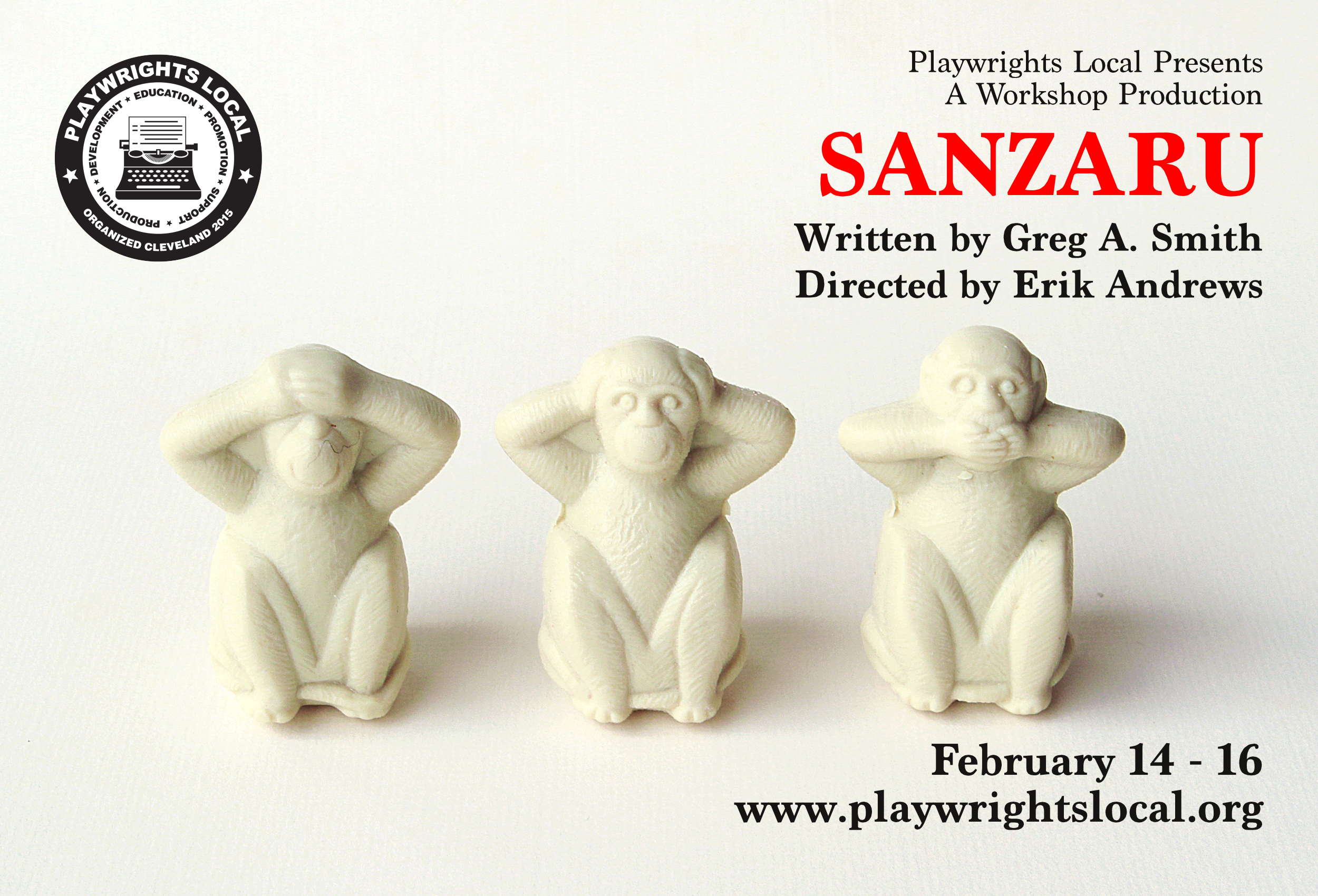 SANZARU
Written by Greg A. Smith
Directed by Erik Andrews
A new work of devised theater presented in a workshop production.
February 14 – 16, 2020
Friday – Saturday at 7:30 pm & Sunday at 3:00 pm
Special Post-Show Discussions:
February 15: Moderator Christine McBurney
February 16: Moderator Dr. Shane Breaux
See no evil. Hear no evil. Speak no evil.
Three strangers wake up in an unfamiliar and seemingly inescapable room, with no knowledge of where they are, why they're there, and–in Morgan's case–why the hell her eyes have been removed. As their ability to communicate with each other becomes more and more fractured, so too do their relationships and–more worryingly–reality itself. Sanzaru is a thought-provoking and darkly humorous new collaborative work created in Playwrights Local's 2020 Play Lab incubator.
---
Cast
Minor Cline……….Ira
Lauren B. Smith……….Keegan
Casey Venema……….Morgan
---
Creative Team
Tiffany Trapnell……….Stage Manager
Tom Hayes……….Board Operator
David Todd……….Production Manager
---
Photos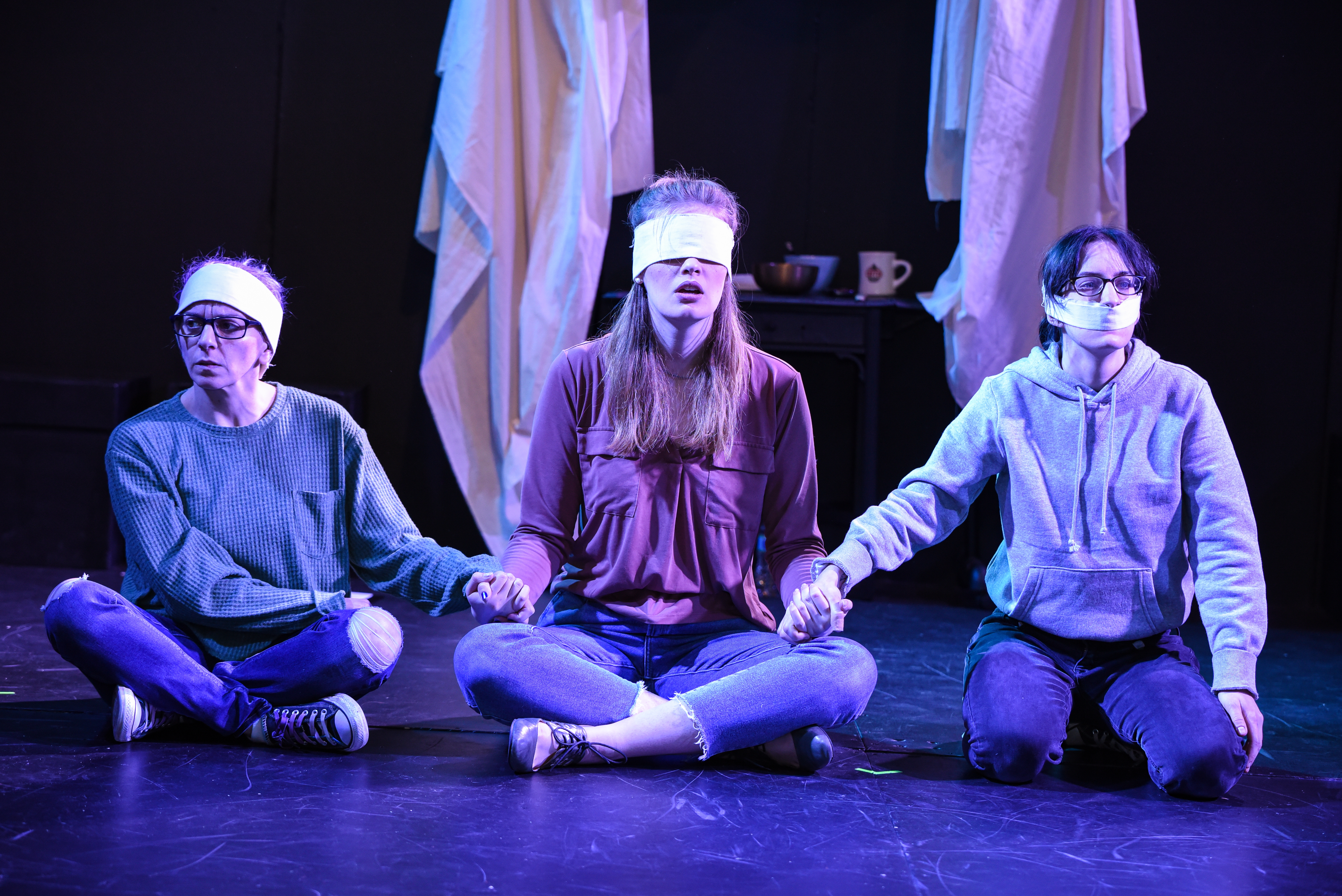 Credit: Justin Albaugh. Click for complete gallery.
---
Program