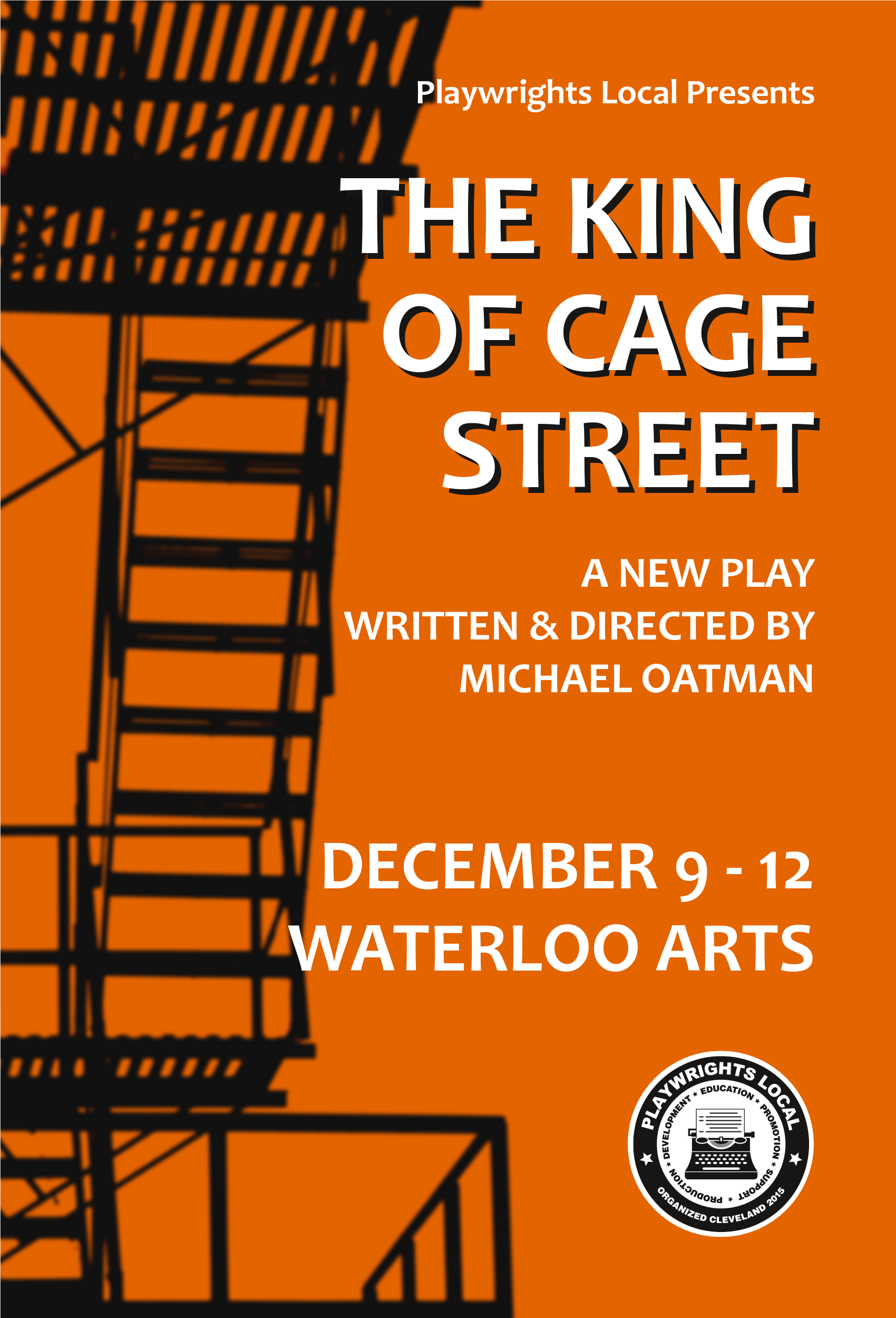 THE KING OF CAGE STREET
Written and directed by Michael Oatman
A Special Workshop Production
December 9 – 12, 2021
Thursday – Saturday at 7:30 pm & Sunday at 2:30 pm
The King of Cage Street is, in a sense, a love story: a character study of three broken people against a backdrop of urban decay. These three dispirited souls — D-Bear, a reformed thug; Skully, an alcoholic handyman; and Dime, a transgender sex worker — have created a space for themselves and their makeshift family. They have survived in the worst part of the worst ghetto in Ohio, thriving in what D-Bear calls "the end of the world." This is where we find the trio when D-Bear receives news that a vicious enemy from his past has been released and is returning soon. As this showdown plays out, the fragile bonds that hold the trio together are strained to the point of rupture.
---
Safety
Please be advised that audience members will be required to show proof of vaccination against COVID-19 and to wear masks inside the venue. Photos or printed copies of vaccination records will be accepted and matched with photo IDs. Exceptions can be made for children under 12 and attendees with conflicting medical conditions or religious beliefs. Consult our policy at www.playwrightslocal.org.
---
Cast
Darryl Tatum………D-Bear
Devon Xavier Miller………Dime
Royce "The Voice" Ruffin………Skully
James A. Washington, Sr.………Rossdale
Prophet Seay………Rio
---
Creative Team
Inda Blatch-Geib……..Costume Designer
T. L. Codella……..Lighting Designer
Todd Plone……..Set Designer
Beau Reinker……..Sound Designer
Paula Washington……..Assistant Director / Stage Manager
Lisa L. Wiley……..Props Designer
---
Photos
Credit: Grace McC Photography. Click for complete gallery.
---
Program