FAMILY MARKERS
A Radio Play by Faye Sholiton
Directed by Fred Sternfeld
Free Streaming & Download
On a June day in 1960, a still-grieving brother and sister made a horrifying discovery. Just days after their brother's burial, someone had exhumed his body and moved it, with no forwarding address. Exactly 50 years later, two adult strangers with the same last name run into each other at the family plot. They will attempt to sort out what might have gone wrong while everybody was above ground. And whether this brand of mishegas is hereditary.
Run Time: 21:30
Music: "Vivaldi: Spring" by Notepad Music
Special thanks to Cantor Kathy Sebo for the use of her voice in this recording.
Recording (c) 2021 Playwrights Local
Family Markers (c) 2020 by Faye Sholiton
Produced with Radio on the Lake Theatre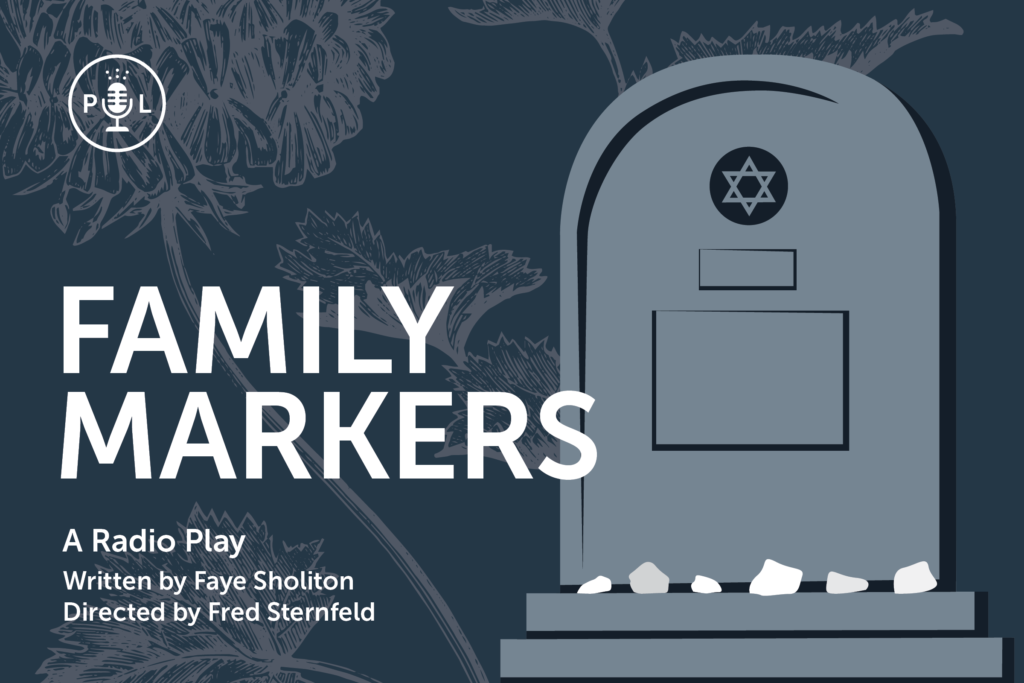 ---
Playwright
Faye Sholiton has been writing plays for more than 25 years, developing her work in the Cleveland Play House Playwrights' Unit (1996-2011); and since 2009, as a member of the Playwrights' Gym, at Dobama Theatre. Her full-length works include: The Interview (winner of three national new-play contests and presented in more than three dozen venues); V-E Day (first prize winner in the Brigham Young University's Lewis contest); All Things Being Equal (performed in London); and Telling Lives, which had its workshop premiere at Dobama Theatre. All four works were honored with Ohio Arts Council Individual Excellence Grants. Other full-length titles include: The Good Times (a newsroom comedy); Panama (an exploration of faith vs. reason); A Form of Hope (about the life of Olympic weightlifter David Berger); The Guide's Guide to Lawnfield (the story of James A. Garfield); A Death in the City (about the history of racial injustice in the Cleveland schools); and U.S. v. Howard Mechanic, the story of a Shaker Heights High School classmate whose false arrest in 1970 at a campus antiwar rally derailed his life. Her one-acts have been performed around the globe, as far away as the Coral Sea. Closer to home, her one-act Above & Beyond premiered at Playwrights Local. She is delighted to return to PL with Family Markers. Recently, she adapted U.S. v. Howard Mechanic for the big screen. Her screenplay Howard Mechanic was honored with a fifth OAC grant, in 2020. In 2011, Sholiton founded Interplay Jewish Theatre, to revive a century-old tradition in Cleveland. The company has since presented more than 50 works (or evenings of works), running entirely on donations. She often partners with The Maltz Museum of Jewish Heritage, producing theater that supports their mission of diversity and inclusion. Professional affiliations include the Dramatists Guild, which she served as Ohio's regional representative for seven years; the International Centre for Women Playwrights; and the Alliance for Jewish Theatre.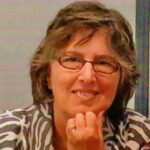 ---
Director
Fred Sternfeld is pleased to make his Playwrights Local debut with Faye Sholiton's Family Markers. Fred's association with Faye spans decades and includes directing numerous staged readings for her Interplay Jewish Theatre. Among those are U.S. v Howard Mechanic, Hard Love, Church & State and End Days. Recent productions include Tuck Everlasting at French Creek Theatre, Mamma Mia! at Chagrin Valley Little Theatre, Other Desert Cities at Clague Playhouse, You Can't Take It With You at Karamu House Theatre, Of Mice and Men at Coach House Theatre and Good People at Aurora Theatre. Over the past 40 years, Fred has directed more than 130 productions in Cleveland, Seattle and Dallas garnering numerous honors and awards, some of which are listed here: Company, Les Miserables: School Edition and A Little Night Music at Fairmount Performing Arts Conservatory; Death of a Salesman, Next to Normal, West Side Story, The Miracle Worker and Baby at TrueNorth; Rent and Into the Woods at Hathaway Brown Theatre Institute; Yellowman and The Bluest Eye at Karamu Theatre; Saturday Night, Disney's Beauty and the Beast and Peter Pan at Beck Center; Ragtime, the musical, Conversations With My Father and Man of La Mancha at the JCC and Fiddler on the Roof and The Sound of Music at Cain Park. Additionally, he and his wife Randi recently started producing shows on Broadway – the Lortel Nominated Best Musical Be More Chill, the upcoming revival of The Secret Garden and a new musical written by Jerry Zucker (film: Airplane, Naked Gun, Ghost) currently titled Intermission! The Musical! Upcoming projects include Love Letters at Twin Masks Performing Arts Center and An Enemy of the People (streamed) and Falsettos for The Access Theatre Project. Proud member of SDC (Stage Directors and Choreographers Society), the union for Stage Directors and Choreographers. www.fredsternfeld.com.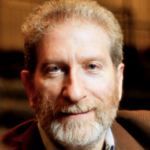 ---
Cast
Mary Alice Beck (Leah) is a Cleveland actor who is grateful for this opportunity to create and tell stories in these socially distanced times. Pre-pandemic, her most recent projects were as Ilene in Karamu's revival of Rasheeda Speaking and as Margrethe Bohr in the Cesear's Forum production of Copenhagen. She has performed at many other area theatres: among them, The Beck Center for the Arts, Cleveland Public Theatre, Cleveland Shakespeare Festival and Ensemble Theatre. Favorite roles include: Anna Christie (Marthy Owens), Death of a Salesman (Linda Loman), Lanford Wilson's Brontosaurs (The Dealer); The Pitmen Painters (Helen Sutherland); Titus Andronicus (Tamora) and A Streetcar Named Desire (Blanche DuBois).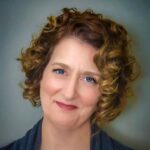 John Busser (Lee) is an actor/writer/graphic artist in the Cleveland area. He is the co-runner of Cleveland Public Theatre's writer's workshop, The Dark Room. In 2017, Blank Canvas Theatre presented Children's Letters to Satan (and Other Horrible Scribblings), a collection of 7 of his original plays. His play Under A Watchful Eye was made into a short film that has been selected for the 2019 Greater Cleveland Urban Film Festival and the 2020 Cleveland International Film Festival. Various other of his 70+ short plays have been performed in multiple venues in the Cleveland and Columbus areas. A number of his works can be found on New Play Exchange at https://newplayexchange.org/users/34757/john-busser
---
Sound Effects Engineer
John Watts
---
Co-Producer
Radio on the Lake Theatre is dedicated to the preservation, creative development and educational outreach of the radio theater genre. Through performances of classic scripts, new play development, educational initiatives and outreach to visually impaired children and adults, Radio on the Lake Theatre seeks to become a guiding light for radio drama in the Northeast Ohio region and beyond.