October/November 2020
Live Readings of New Plays Presented Online via Zoom | Free | Admission or Reservations Not Required
---
Wednesday, January 27 |  7:00 pm
Men Don't Cry
Written by Stephen D. Hood & Susan E. Hughes
Directed by Luther Pete Robinson
Synopsis: Men Don't Cry is a choreopoem based on the lives of five men of color. As each man takes the journey from childhood to adulthood through trials, surviving life's drama, successes and identity failures, they discover manhood and the wisdom that follows. As they explore topics such as death, religion, spirituality and growth, these men share their deepest secrets of discovery of who and what they are, and what the future holds for them.
Cast:
Anthony Lanier
Bobbie Dancy
Prophet Seay
Andrew Aaron Valdez
Playwright: Stephen D. Hood: As an actor, Stephen has been in Cleveland most of his career, and toured with a national company production of Raisin: The Musical. He has appeared on every Cleveland stage from Playhouse Square to Karamu House. His movie credits included Life's Poison (Cleveland International Film Festival), directed by Malcolm Lee, also he appeared in Cleveland's own The Land: FAU, a detective series by Dominique Paramore. Men Don't Cry is Stephen's first play, and has gained a following of its own. MAAFA by Terrence Spivey and Playwrights Local's production of Live Bodies for Sale were Stephen's last on-stage performances before COVID.
Playwright: Susan E. Hughes has performed on stages in the Cleveland area for many years. She was one of the founding members of Karamu House's T.O.P.S. program and has taught for the Young Audiences' Summer Literacy program. She has studied and worked under such notables as Margaret Ford-Taylor, Scott Spence, Fran Charnas, Fran Soeder, and Christine Buster. Currently, she is working on other literary pieces.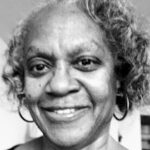 ---
Wednesday, February 24 | 7:00 pm
Leaving Home
Written by Gabrielle DiDonato
Directed by Brooke Turner
Synopsis: Jane & John have a child. They pay little attention to him or each other. One day their child goes missing & they don't notice — not right away. Not for a while. Two detectives take up the missing case. Jane & John are left to contemplate their role as parents (absent parents) & begin to lose trust in each other. Their relationship grows strange. The longer their child is missing, the more they break down. The more the detectives break down. & the further & further away the missing child seems.
Cast:
Anna Sylvester……..Jane
Daniel Telford……..John
Ansley Valentine……..Mr. Jones
Beth Gaiser……..Mrs. Jones
Jerrell Williams……..Detective Peterson
Natalie Kreft……..Detective Hugh
Emmett Podgorski……..Son
Laney Davis…….Narrator
Playwright: Gabrielle DiDonato is a playwright from Cleveland, Ohio. She is currently a graduate student in the Northeast Ohio MFA program. Gabrielle was one of the playwrights who wrote for The Manhattan Project Ruins Your Childhood at Mahall's. She has directed & taught talented middle schoolers & high schoolers through Tri-C West's Performing Arts Camp over the course of eight shows. She spends much of her free time reading her friends' poems & taking photographs. She enjoys writing in every genre she can.
---
Wednesday, March 24 | 7:00 pm
The Canvas
Written by Justin Lazor
Directed by Melissa Crum
Synopsis: The Canvas is an examination of what we mean by "art" and a journey toward and across the thin line that separates art from violence. A scholarship student at an elite art school, Deborah finds it hard to fit in amongst her pretentious classmates, Gabriel and Michelle, who ostracize her for both her socioeconomic difference as well as her ideas about what constitutes art. When their flamboyant teacher, Professor Poisson, unveils his latest masterpiece, a completely blank canvas, Michelle and Gabriel fawn over his genius, but Deborah feels compelled to call "bullshit" and point out the fact that the emperor has no clothes. This sets into motion a heated battle of wits between teacher and student, which ultimately culminates in Deborah creating a shocking work of art that none of the others will ever forget.
Cast:
Peter E. Toomey……..Professor Poisson
Ariana Starkman……..Deborah
Hannah Storch……..Michelle
Eric Golovan……..Gabriel
Playwright: Justin Lazor is a lifelong resident of the Cleveland area, as well as a lifelong student at Cleveland State University. In addition to currently being a 2nd year playwriting candidate in the NEOMFA program, he's also earned both a BA and an MA at CSU. The first staged production of his work, a short play entitled First to Die Wins, debuted last February at Convergence Continuum during the annual NEOMFA Playwrights Festival.