BITTER BIERCE
Written by Mac Wellman
Directed by Christopher Johnston
Presented as part of The Mac Wellman Homecoming Festival
March 23 – 25, 2017
Cleveland, Ohio
Journalist. War Veteran. Cynic. Author. Ambrose Bierce invites audiences into the depths of his eventful life, lacing his tale with his sarcastic definitions from "The Devil's Dictionary." Rich with history, humor, and tragedy, Bierce tells us the tumultuous story of his life and times, from his experiences in the Civil War and his newspaper career, to his travels and amusing run-ins with famous public figures.
---
Performances
Acting Studio, Baldwin Wallace University
275 Eastland Road, Berea, OH 44017
Monday 3/20/17 at 7:30 pm
Tuesday 3/21/17 at 7:30 pm
Drinko Hall at Cleveland State University
2001 Euclid Avenue, Cleveland, OH 44115
Free (No tickets or reservations required)
Friday 3/24/17 at 8:15 pm
Saturday 3/25/17 at 3:45 pm
Judson Manor Ballroom
1890 East 107th Street, Cleveland, OH 44106
Private Community Engagement Performance
Tuesday 4/11/17 at 7:30 pm
convergence-continuum
2438 Scranton Road, Cleveland, OH 44113
Thursday 4/27/17 at 8:00 pm
Friday 4/28/17 at 8:00 pm
Saturday 4/29/17 at 8:00 pm
---
Playwright
Mac Wellman's recent work includes: The Offending Gesture, directed by Meghan Finn at the Connelly Theater in 2016; Horrocks (and Toutatis Too) Woo World Wu at Emerson College in Boston in 2013 (with Erin Mallon & Tim Sirgusa); Muazzez at the Chocolate Factory (PS122's COIL Festival) with Steve Mellor, in 2014; 3 2's; or AFAR at Dixon Place in October 2011, The Difficulty of Crossing a Field (with composer David Lang) at Montclair in the fall of 2006 (and elsewhere more recently); and 1965 UU for performer Paul Lazar, and directed by Stephen Mellor at the Chocolate Factory in the fall of 2008. He has received numerous honors, including NEA, Guggenheim, and Foundation of Contemporary Arts fellowships. In 2003 he received his third Obie, for lifetime Achievement. In 2006 his third novel, Q's Q, was published by Green Integer, and in 2008 a volume of stories, A Chronicle of the Madness of Small Worlds, was published by Trip Street Press as well as a new collection of plays The Difficulty of Crossing a Field from Minnesota Press. His books of poetry include Miniature (2002), Strange Elegies (2006), Split the Stick (2012) from Roof Books, and Left Glove (2011), from Solid Objects Press. His novel Linda Perdido won the 2011 FC2 Catherine Doctorow Prize for Innovative Fiction. He is Distinguished Professor of Play Writing at Brooklyn College.
---
Director
Christopher Johnstonis a playwright, director and freelance journalist. He has directed productions and readings for The Bang & The Clatter Theatre Co., Charenton Theatre Co., Cleveland Public Theatre, Dobama Theatre, IngenuityFest, Karamu House, Theater Ninjas and The Ohio Theatre. His plays have appeared at Cleveland Public Theatre (Sexually Explicit Material, The Mind Field, Theories of Relativity, The Mad Mask Maker of Maigh Eo), Dobama Theatre (Ghosts of War, My Body is Blue), Dobama Theater's Night Kitchen (Murder in Mind, Loud Americans: A Punk Saga), convergence-continuum theatre (APORKALYPSE!, Spawn of the Petrosexuals, Selfies at the Clown Motel), Talespinner Children's Theatre (Finn McCool), Notre Dame College (Peace at Home: Veterans in South Euclid) and the West 78th Street Theatre Lab in New York (Last Light). He is a co-founder of The Dark Room at CPT, and he occasionally teaches playwriting and creative nonfiction at Cleveland State University. His play The Rainbow Serpent will premiere at Talespinner Children's Theatre in September, and his play The Chaste Genius and His Deathray Gun will premiere at con-con in December. Currently, he is writing a book, Shattering Silences: New Approaches to Healing Survivors of Rape and Bringing Their Assailants to Justice (Skyhorse Publishing, 2018).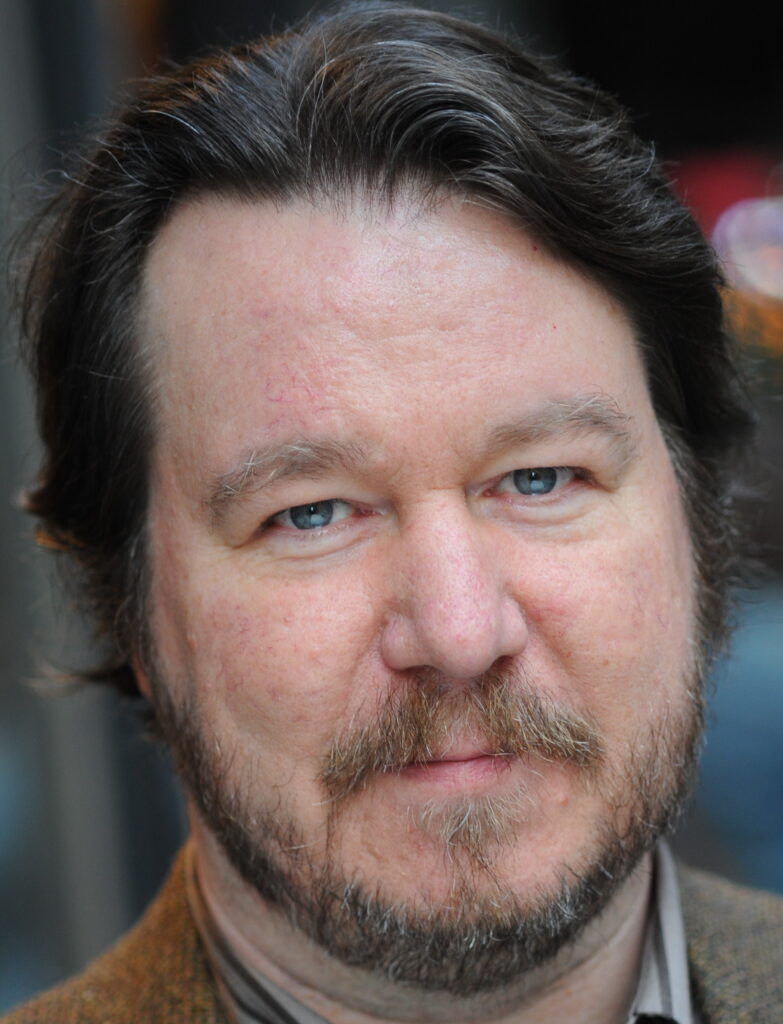 ---
Cast
Brian Pedaci (Ambrose Bierce): Brian has been seen on many Cleveland stages over the past 25 years, most recently in The Loush Sisters Love Dick'ns, Spirits to Enforce, and There is a Happiness That Morning Is at Cleveland Public Theater; and The Little Mermaid, Race, and 33 Variations at the Beck Center. Brian volunteers as Operations Director for the Cleveland Shakespeare Festival, where he has played lead roles in Othello, Antony and Cleopatra, and Henry VIII, among others.
---
Creative Team
Inda Blatch-Geib (Costume Designer): Inda's work as a costume and production designer for over 800 theatrical, commercial, and film releases has spanned thirty years and crossed four continents including work Off-Broadway and for the Colombian National Opera. Current commercial projects include costume design for the Cleveland Cavaliers' 1970's and 80's themed videos and five national spots for the team. Upcoming production design credits include a soon-to-be-released Showtime original film. Her print design has included set styling for Harper's Bazaar UK's Scarlett Johansson cover and spread as well as catalogue set styling for Foundations and Kilgore Trout. Inda's designs have been highlighted at the National Inventor's Hall of Fame/Smithsonian Institute 'Exercising Ingenuity' exhibit as well as in national commercials for Microsoft, McDonald's, Under Armour, TroyBuilt, The Original Mattress Factory, and Momentive. Recent film projects include Ohio art direction for The Signal starring Laurence Fishburne. Music video production and costume design includes Machine Gun Kelly's "Alpha Omega" release. Locally, Inda is the 2016/2017 Resident Designer for Cleveland Public Theatre, Karamu House, Magical Theatre Company, New World Performance Lab, and Cleveland Institute of Music. Inda was recently recognized with the Cleveland Critics Circle Award with Best Costume Design for Blues in the Night.
Stephanie Kugli (Stage Manager) works as a technician at Hughie's Event Production Services and as a stagehand for Live Nation concerts at Tower City Amphitheater and Nautica Pavilion in Cleveland. Previously, she worked as an audio-visual technician for Marriott International. Her theater experience includes stage managing at Dobama Theatre and serving on the theater events staff as a carpenter and properties designer for Cuyahoga Community College West.
Beau Reinker (Sound Designer) has worked as a sound designer and actor in the Cleveland/Akron area for the last nine years. He was noted for superior achievement by the 2015 Cleveland Critics Circle for his sound design for Tear It Off at convergence-continuum. Other favorite sound designs include The Knife is Money The Fork is Love, Creation Myth, The Train Play, and Isaac's Eye. Look out for Beau as the Pop Star and live guitar player in Mac Wellman's surreal Harm's Way at convergence-continuum!
---
Photos
Credit: Grace McC Photography. Click for complete gallery.
---