LIMBO
A Radio Play by Agnes Herrmann
Directed by Brian Zoldessy
Free Streaming & Download
Tess has recently lost her mother; Susan lives with her own mother, who has crippling arthritis. They meet on a commuter train heading home, after a blown transformer cuts the power out. Tess gets claustrophobic in the dark. Susan becomes a chatterbox. The atmosphere grows stifling. The two think they have nothing in common…but do they? In Limbo, the statement "your truth is my truth" becomes a reality that neither Tess nor Susan can deny.
Run Time: 23:13
Recorded live in studio in December 2020
Recording (c) 2021 Playwrights Local
Limbo (c) 2020 by Agnes Herrmann
Produced with Radio on the Lake Theatre
---
Playwright
Agnes Herrmann is an actor and playwright. She is a graduate of the American Musical and Dramatic Academy. She began her career in dinner theater, appeared in summer stock and Off-Off Broadway theater venues, and worked for more than twenty years as a voice actress in New York. Her VO credits range from national commercials (Thompson's Water Seal) to industrials (Bristol Myers Squibb), broadcast TV (60 Minutes), radio drama (The Ring Lardner Playhouse), cartoons (Yu-Gi-Oh), audio books, and singing and voicing characters in the Richard Scarry video series. Since living in Cleveland, she has performed at Ensemble Theatre, Cleveland Public Theatre, Theatre in the Circle, Dobama Theatre, and Playwrights Local, and has been active in film (including the role of Archer's Woman in The Road, with Viggo Mortensen, and many others). Her film The Assassin's Code premiered at the 2018 Cleveland International Film Festival. She is a member of Ensemble Theatre's Stagewrights Workshop in Cleveland Heights. She's written many 10-minute plays and a full-length comedy, Makin' Sawce, all of which had readings at Ensemble Theatre. Her short play Nudity Required was chosen as part of 4th Annual Cleveland Playwrights Festival at Playwrights Local. She is currently working on a full-length musical, The Storm, about asylum seekers.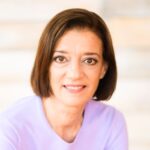 ---
Director
Brian Zoldessy, Ph.D., is Professor Emeritus at Cuyahoga Community College, where he was Director of the Theatre Arts Department from 1991-2019. In 1995, Brian was the first non-tenured faculty member to receive CCC's prestigious Ralph M. Besse Award for Teaching Excellence and was honored with the Outstanding Achievement Award for Teaching by the International Conference for Teaching and Leadership. As a professional actor, Brian has worked in New York, L.A., Chicago, and Cleveland, and has appeared on Broadway, Off-Broadway, and in television and films, having appeared with Kevin Bacon, Matthew Broderick, Fisher Stevens, John Travolta, and the late, great, Jack Gilford. A winner of The Kennedy Center's Irene Ryan Acting and Directing Awards, he has directed and produced over 100 award-winning productions. Additionally, Brian performed stand-up comedy at many of New York's famous comedy clubs including The Improvisation and Dangerfield's. Other honors include 15 Times Newspaper Theatre Tribute Awards for directing and performing, as well as Best Actor of the Year by the Ohio Newspapers Association. Brian is also a published poet and is the author of The Theatre Appreciation Workbook: Exercises and Activities. He is also one of the original stage directors for the Cleveland Shakespeare Festival, and in 2012 was awarded Best Performance by an Actor by the Cleveland Critics Circle Awards for his turn as Ned Weeks in The Normal Heart (Ensemble Theatre). Currently, Brian's most important roles are father and grandfather.
---
Cast
Agnes Herrmann (Susan): See Playwright section above.
Lindsey Mitchell (Tess) loves lending her voice, and bringing to life, the beautifully written characters in Playwrights Local's radio plays. She's enjoyed performing in several of Faye Sholiton's Interplay productions at Dobama Theatre and Maltz Museum. At Beck Center, Lindsey played Judy/Ginger in Ruthless!, as well as Elizabeth in Young Frankenstein. At Actors Summit in Akron, Lindsey originated the role of Claire in My Mother's Lesbian, Jewish, Wiccan Wedding where she was recognized with a Times Tribute nomination for Best Actress in a Musical. A singer of the Great American Songbook, Broadway standards, contemporary pop, & jazz, Lindsey has been a featured soloist with The Cleveland Pops, The Musical Theatre Project, as well as various performances at Nighttown. Lindsey has also performed as a soloist in New York at Lincoln Center. Most recently, Lindsey is taking her lifelong passion for cooking to the professional arena. Working at Doug Katz's innovative restaurant Zhug, & creating cooking videos on her LindseyLicious YouTube channel.
Paul Slimak (Conductor) has appeared at Ensemble Theatre as Jimmy Tomorrow in The Iceman Cometh, and as Pompey in Golden Leaf Ragtime Blues. In his other stage, TV and film work, Paul has played played priests (Cookie, with Lionel Stander; At the Seminary), pedophiles (America's Most Wanted; Oz), Nazis (The Deputy; Late Night with Conan O'Brien; Erich von Pauli on Beaver Street), snooty butlers (XXL, with Gerard Depardieu), and various lowlifes, weirdos, and psychos (Jacob's Ladder, with Tim Robbins; In a Pig's Eye, with David Canary and Marian Seldes; Working Girls; Guiding Light; Law & Order; The Equalizer; Tomorrow You're Gone; Little Evil).
---
Sound Effects Engineer
John Watts
---
Co-Producer
Radio on the Lake Theatre is dedicated to the preservation, creative development and educational outreach of the radio theater genre. Through performances of classic scripts, new play development, educational initiatives and outreach to visually impaired children and adults, Radio on the Lake Theatre seeks to become a guiding light for radio drama in the Northeast Ohio region and beyond.